December 21, 2016
Andrew travels to London, Ontario.
Andrew travels to London, Ontario, to meet with supporters and to participate in an interview on AM980.
In London, Andrew attended a luncheon with many supporters. Andrew relished in discourse with many strong conservatives, while enjoying some great food. Justin Trudeau's unethical and irresponsible policies seem to really hit home with the people he talked to in London.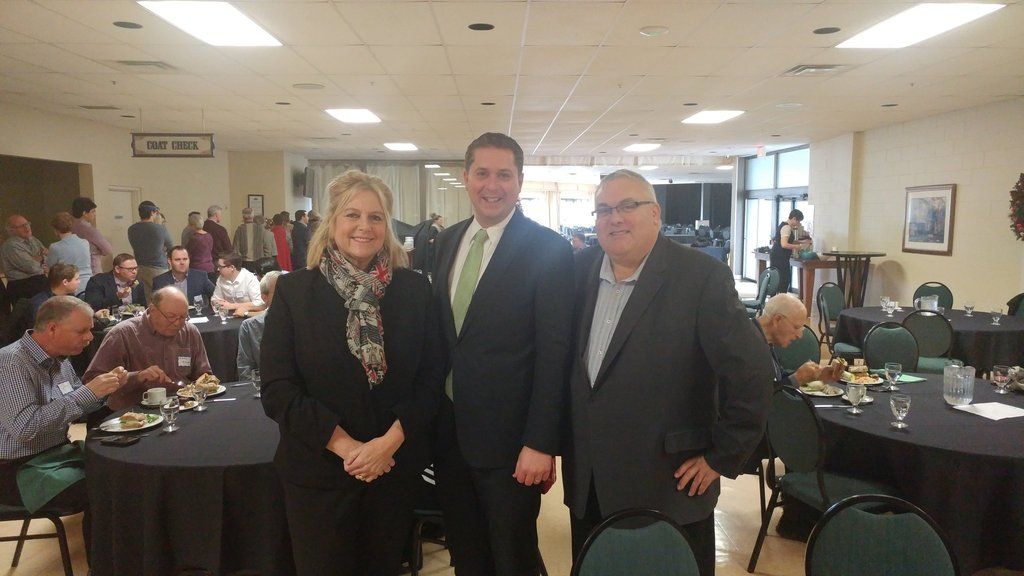 Later that day, Andrew stopped into AM980 to have an interview with Andrew Lawton. Andrew engaged in great conversation, as well as sharing many laughs.
To listen to Andrew's interview with Andrew Lawton on AM980, please click on the link:
https://omny.fm/shows/the-andrew-lawton-show/cpc-leadership-candidate-andrew-scheer-on-andrew-l
Do you like this post?